TABLEWARE WITH FEATURES
---
Sustainably independent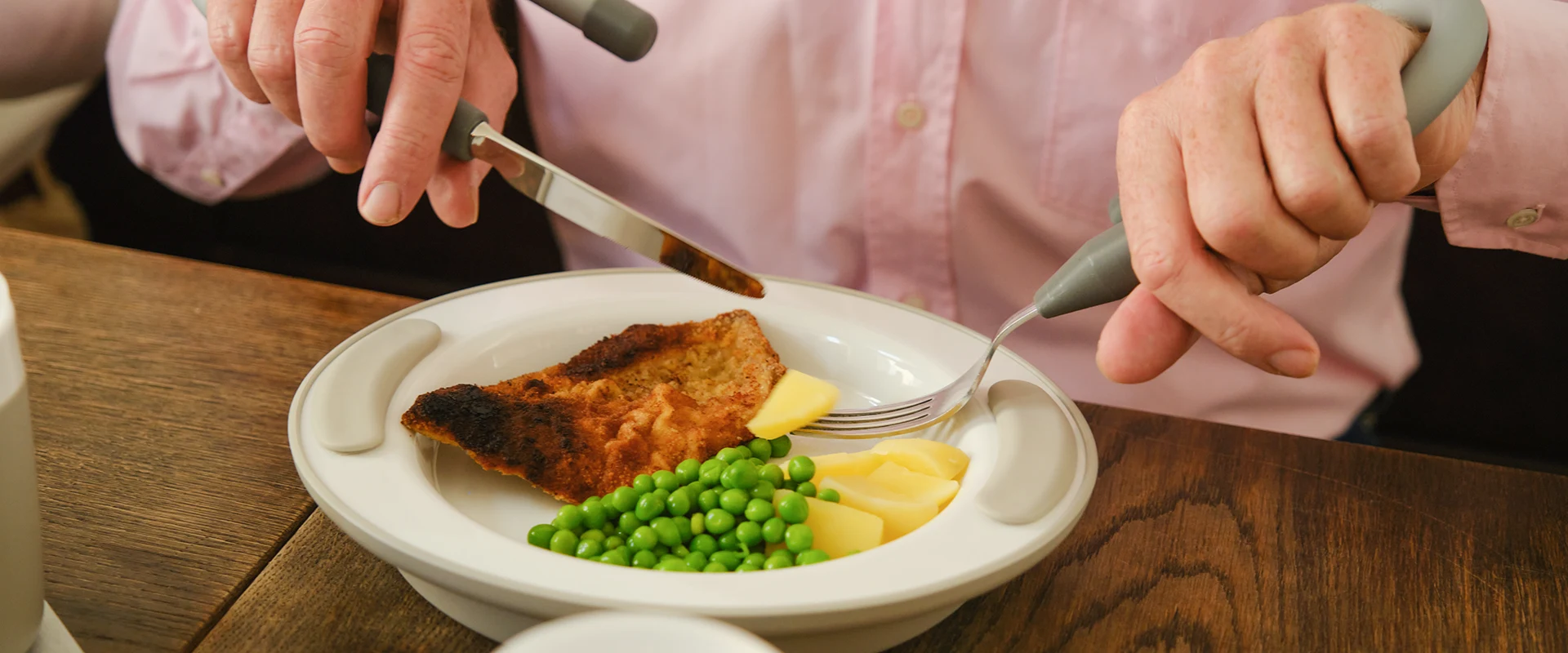 LITTLE FEATURES - BIG SUPPORT
The intelligent ORNAMIN 2CARE tableware supports people with disabilities in eating and drinking independently. Unique: It looks like ordinary tableware, the supporting features are invisibly hidden in the design and not recognisable as such.
Best selling product
EATING AND DRINKING AIDS FOR THE PROFESSIONAL AND DOMESTIC CARE
The ORNAMIN special eating and drinking aids have been developed together with people in need of care, ergotherapists and professional caregivers. They are tailored to the special needs of patients, carers in retirement homes, nursing homes and hospital staff as well as caring relatives. The ORNAMIN tableware with supporting functions can be used intuitively, relieves the burden on caregivers and increases the quality of life of those affected ones. The nursing aids include everyday aids for slow eating and drinking, anti-slip aids, dementia crockery, Alzheimer's crockery, aids for the elderly and disabled crockery. Especially after a stroke and in the case of diseases such as multiple sclerosis, dementia, Alzheimer's or Parkinson's, the ORNAMIN care aids are a useful everyday helper and promote independent eating and drinking.