REUSABLE SOLUTIONS
---
Avoid waste sustainably
As a sustainable alternative to single-use packaging, ORNAMIN has been selling reusable cups and bowls since 2017 in order to lower the use of disposable products and mitigate the negative impact on our world's resources.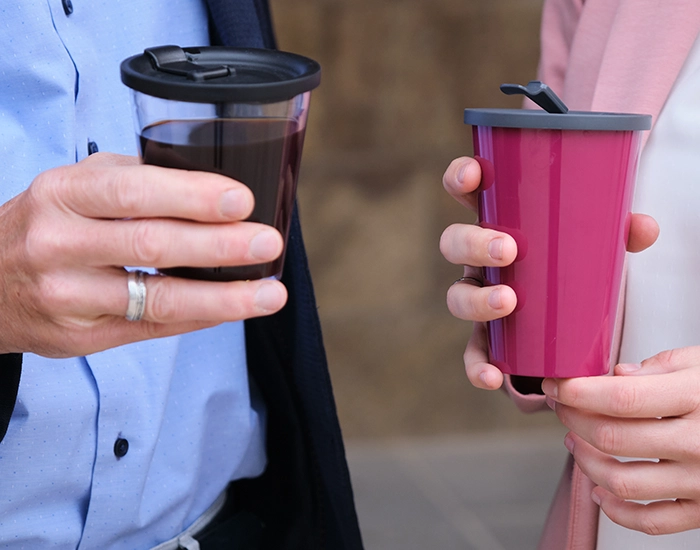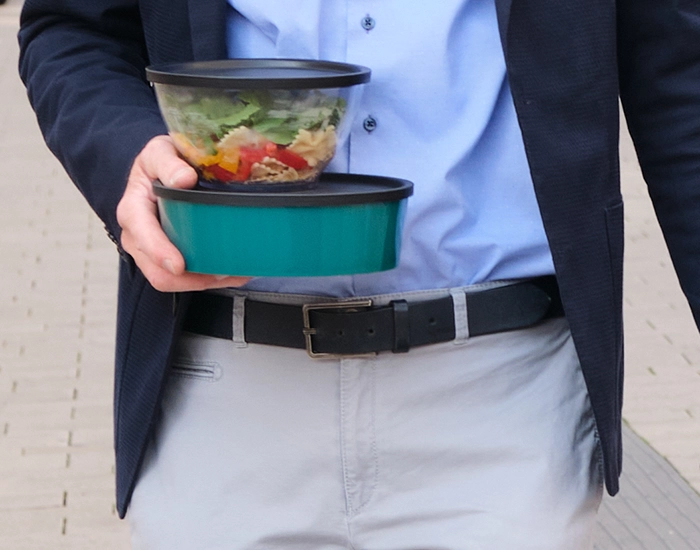 3.000.000

---
ORNAMIN Reusable Cups
1.000.000

---
ORNAMIN Reusable Bowls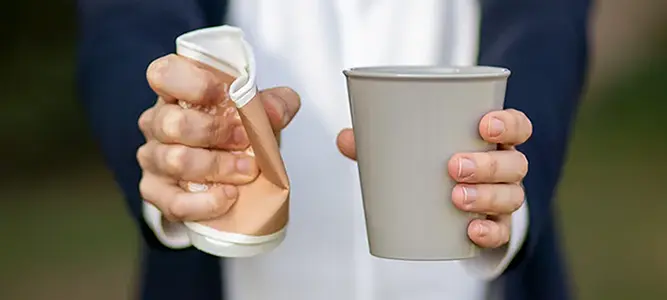 Sustainable reusable cup without lid for coffee to go.
WHAT IS THE CURRENT STATUS?
Single-use plastic products made of polystyrene, conventional, or bio-based plastics have been banned in the EU since 3 July 2021 and may no longer be produced and sold.
WHAT IS THE "MEHRWEGPFLICHT"?
As of January 2023, this law requires all catering businesses in Germany to offer reusable containers as an alternative to single-use containers for takeaway and ordering food and drinks. The use of reusable containers is meant to help avoid waste and protect the environment.
THE PRODUCTS AND THEIR ADVANTAGES
---
Choose Sustainability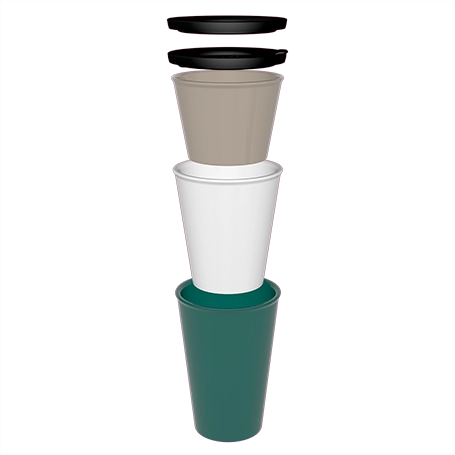 high wall thickness

easily stackable

completely tasteless and odorless

dimensionally stable: does not deform

thermally insulating (no risk of suffering burns)

leak-proof with lid

microwaveable

customisable

dishwasher safe (including industrial dishwashers)

high quality, not comparable to single-use products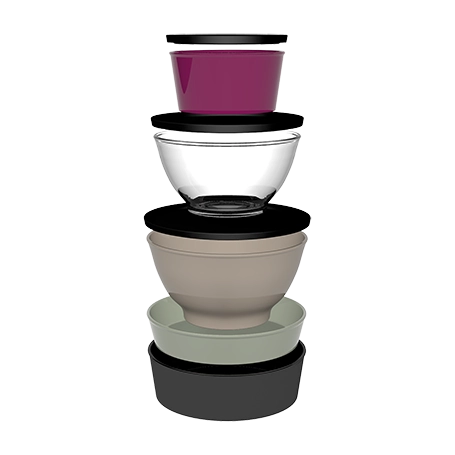 scratch-resistant

drain channels on the bottom

No need for cup sleeves

equippable with RFID-technology

material markings and use and care instructions at the bottom

YOUR REUSABLE SOLUTION
---
Individual Sustainability
Whether it's a deposit system, an exchange system, a loan system or your very own in-house system: with ORNAMIN you will find the perfect solution for yourself. All articles are 100% Made in Germany, food-safe, BPA-free, microwaveable, freezer safe and dishwasher safe. And they're even recyclable!
3 STEPS TO YOUR OWN REUSABLE SYSTEM WITH ORNAMIN
1. Choose the right article from our product line. A round bowl or a rectangular one? Big or small? Here you'll find the perfect container for any dish or drink.
2. Just contact our team if you want your products to be customized. You can add your logo, slogan or another design.
3. ORNAMIN will be happy to help you if you need advice on how to implement your own reusable system.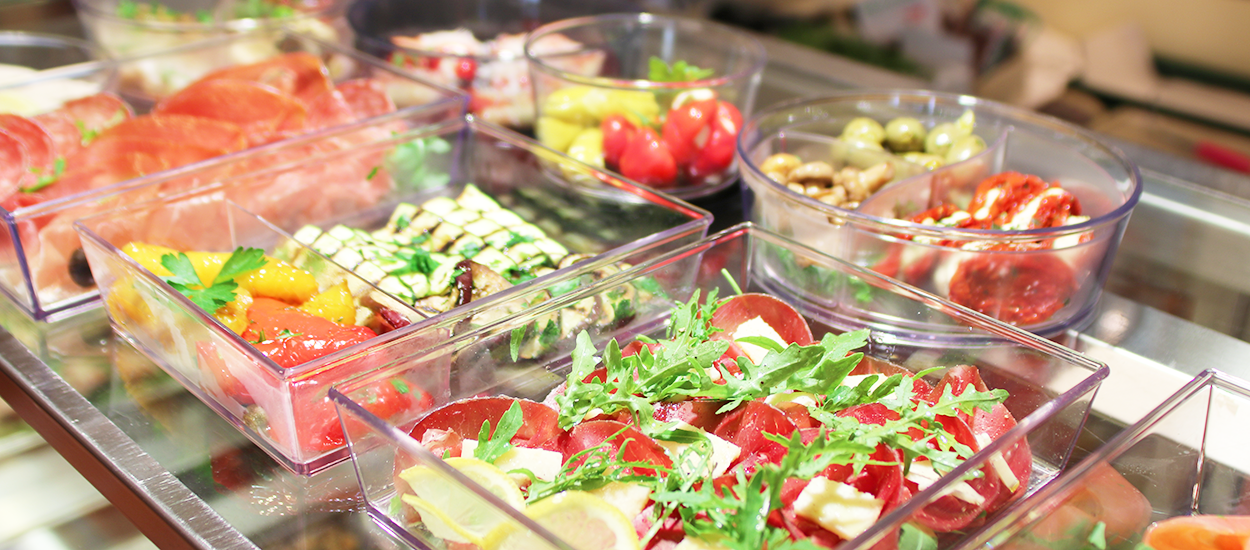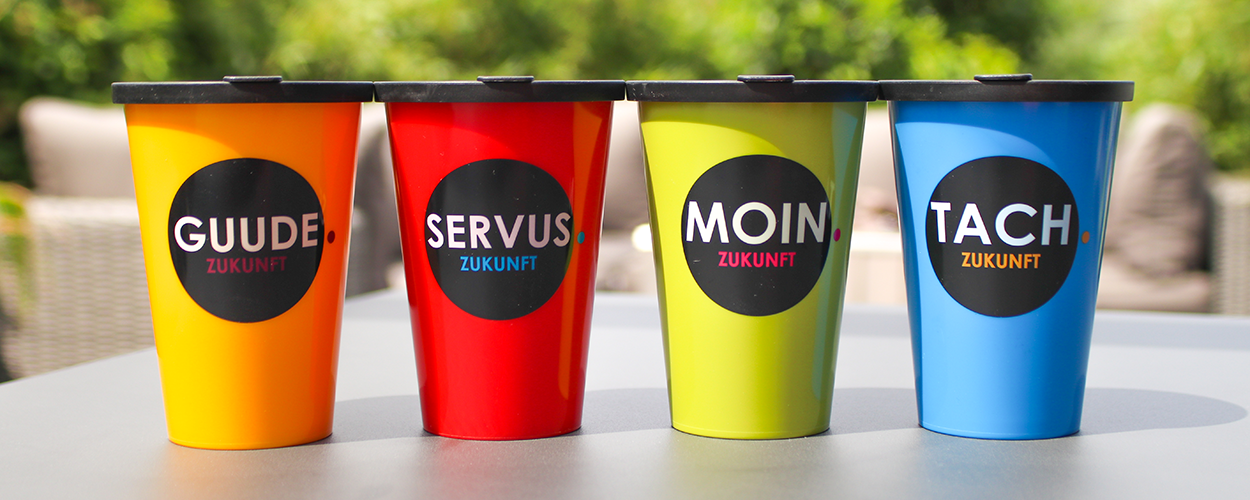 CUSTOMIZABLE
ORNAMIN's high-quality reusable tableware can be customized using in-mould labelling or foil printing, resulting in high-grade, dishwasher safe decorations. Anything from your logo to custom colors or graphics is possible. We'll be happy to make you a personal offer and support you in the design process.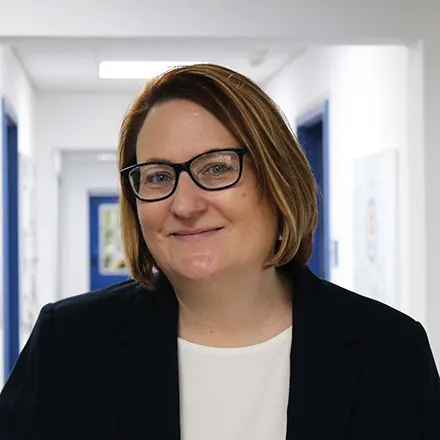 CONTACT
You are interested in our sustainable reusable tableware?
We will be happy to make you an individual offer.
Sue Hewlett, Sales Manager
+44 (0) 7376 25684