JOB VACANCIES
---
Sustainable workplace.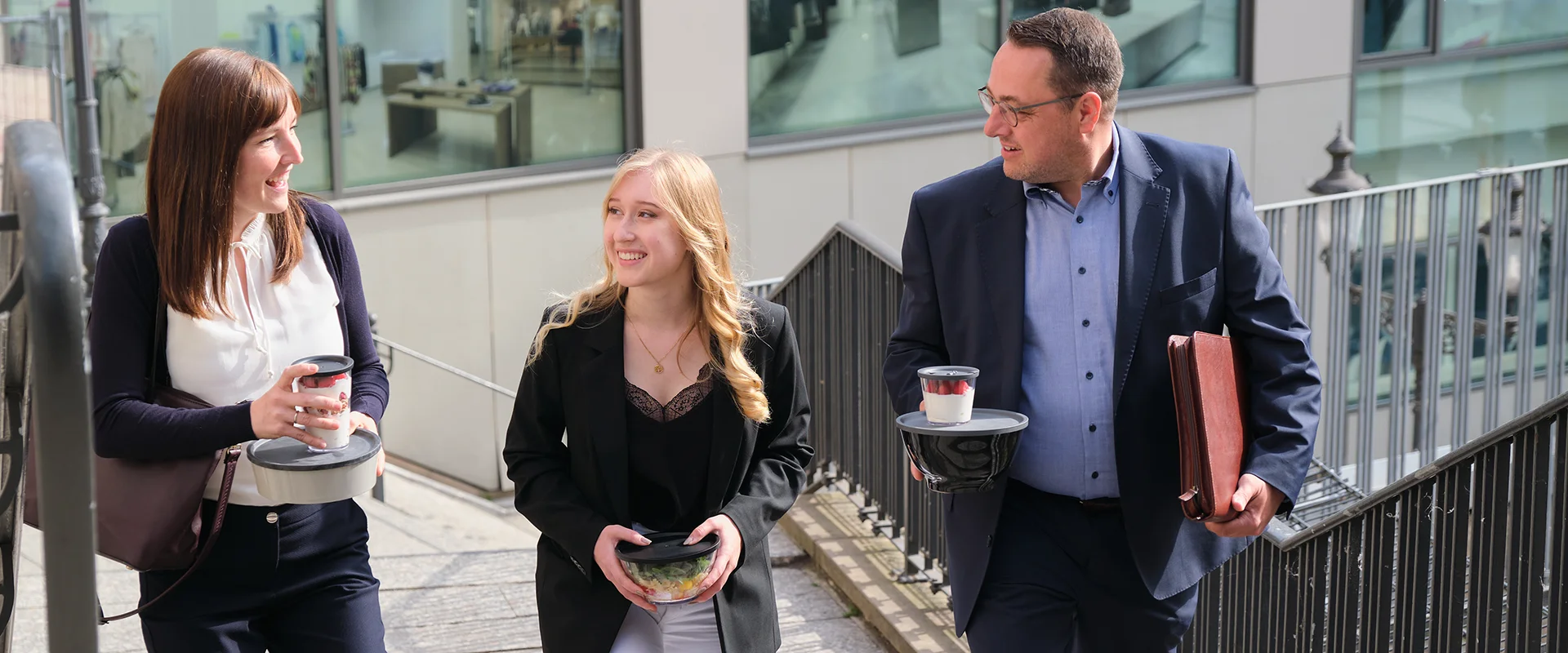 ACHIEVE GREAT THINGS TOGETHER
Are you motivated, committed and want to take on responsibility? Then become part of the Ornamin team and shape a sustainable future together with us.
Current vacancies
"Ornamin is a matter of the heart for me and more than just an employer, a second family. Here, everyone gets the chance to develop themselves and take on responsibility as a young leader and actively shape the future of the company."
Elvira Nagel
Distribution
"There is something special about being a part of the ORNAMIN team because ORNAMIN employees are not focused on as a workforce, but as people."
Alessa Trindade
Production management
"Taking on leadership and responsibility in a young and motivated team challenges me every day. The variety and the connection to a great product make me enjoy going to work (almost) every morning."
Tom Gnieser
Head of Strategic Purchasing
"After my studies, I started at ORNAMIN as a trainee and thus had an ideal start to my professional life. I had the opportunity to get to know different areas better and then focus on my strengths."
Katja Antal
Distribution
"Ornamin is a company that stands for values that go beyond economic success. Striving to create a successful and sustainable future makes working at Ornamin particularly exciting. And life would be boring without Ornamin."
Anne Matthes
Quality management and controlling