ADVANTAGES
---
Invest sustainably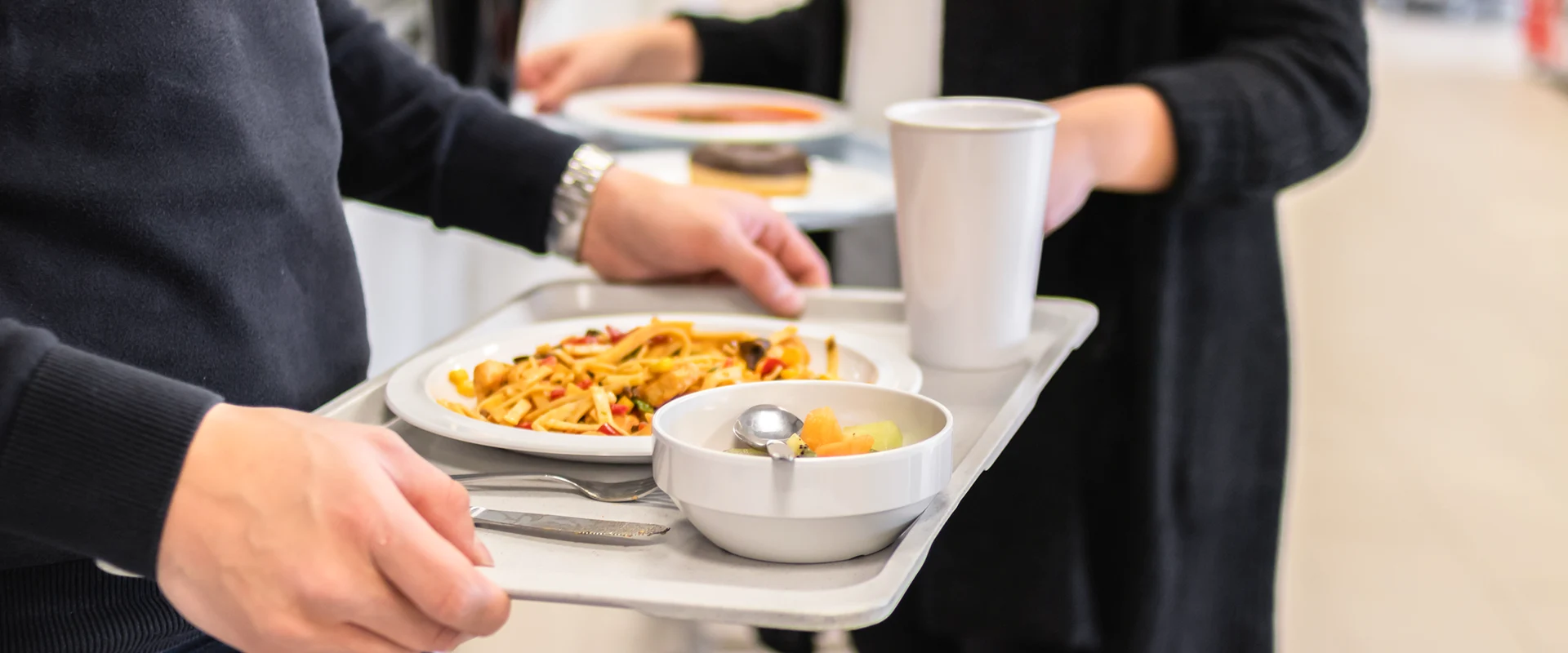 TABLEWARE THAT PAYS OFF
ORNAMIN quality tableware is a sustainable and cost-saving investment. It is durable, lightweight, dishwasher safe and breaks a lot less often than porcelain dishes.
More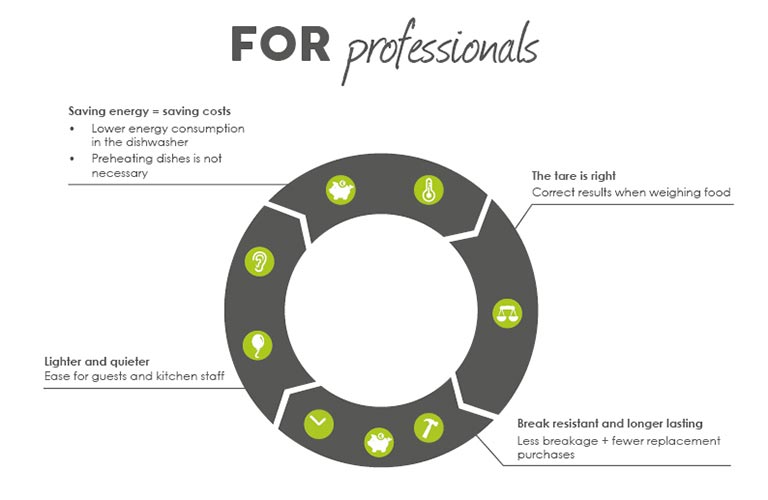 EFFICIENCY
Save money. Made from durable high-quality plastic, ORNAMIN plates and cups do not have to be constantly replaced due to breakages. With ORNAMIN reusable tableware you save at least £3,875 compared to it's porcelain counterparts when used over 5 years. This is confirmed by a survey conducted by specialists from the retail and hospitality sectors. According to the study, porcelain has a breakage rate of 15 – 50%, whereas plastics have a breakage rate of less than 5%. Any broken or retired crockery can be returned to ORNAMIN to be recycled in an ecologically sensible way so that the material can be reused over and over again.
ONE MATERIAL - MANY ADVANTAGES
The special advantage of our dishes over porcelain? It's extremely sturdy. And that means above all: it lasts much longer. The dishes are lighter to carry, because it weighs only 1/3 of porcelain. In addition, it is pleasantly quiet: Due to the particularly low-noise material, the noise level is greatly reduced when eating.
The dishes are dishwasher safe and also suitable for industrial dishwashers.
Sustainable and eco-friendly: All tableware parts are made of BPA-free high-quality plastic, are 100% Made in Germany and can be recycled.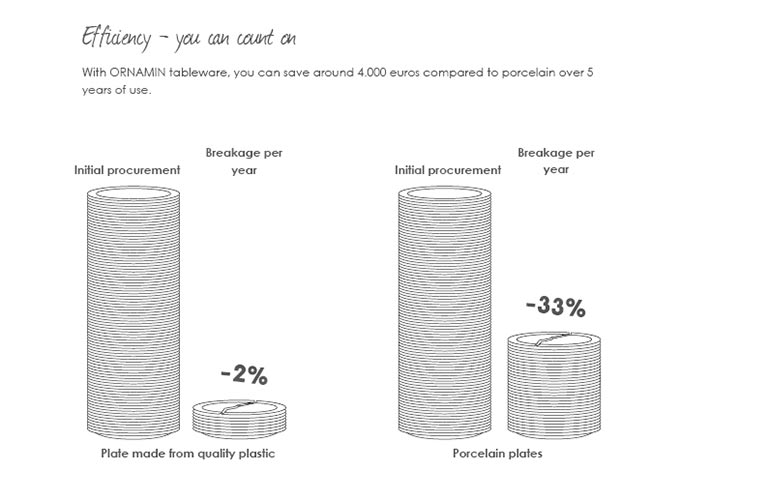 DISCOVER THE TABLEWARE
---
Serve up sustainably
DISCOVER MORE
---
ORNAMIN - Honestly sustainable, pollutant-free, 100% Made in Germany