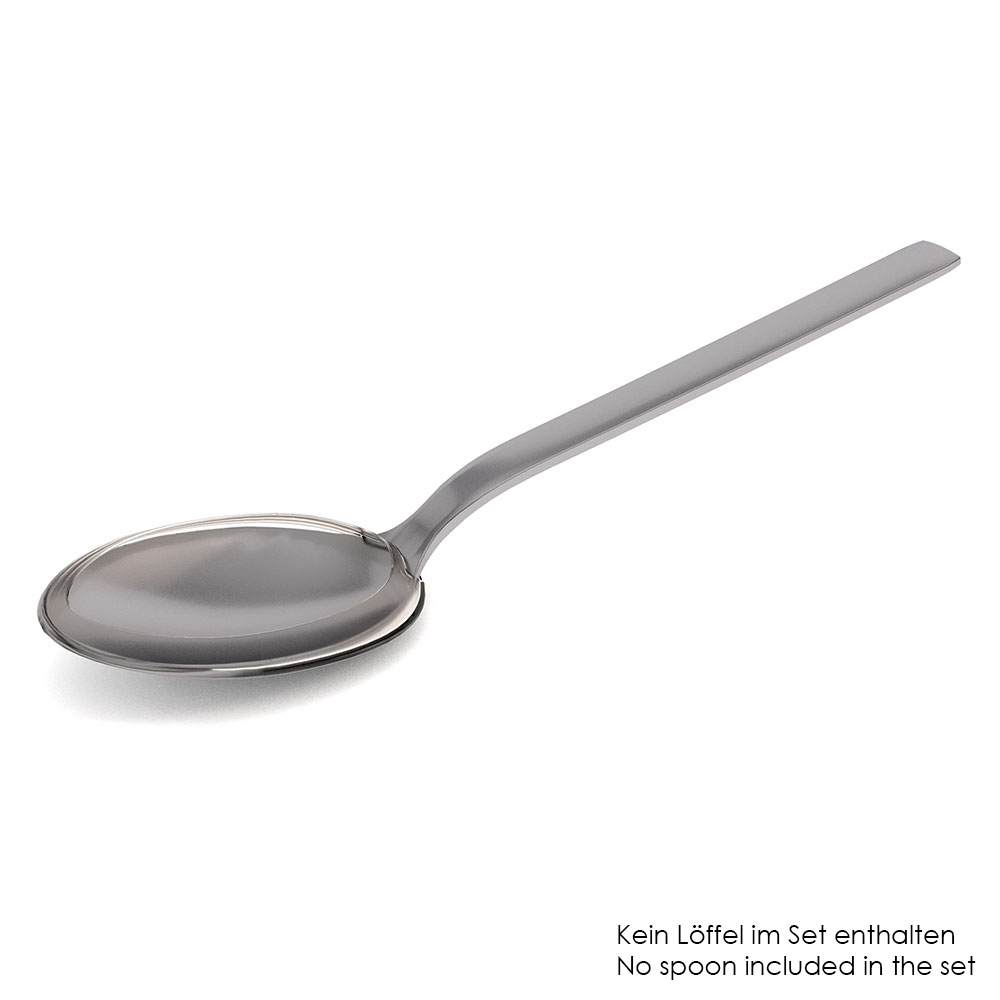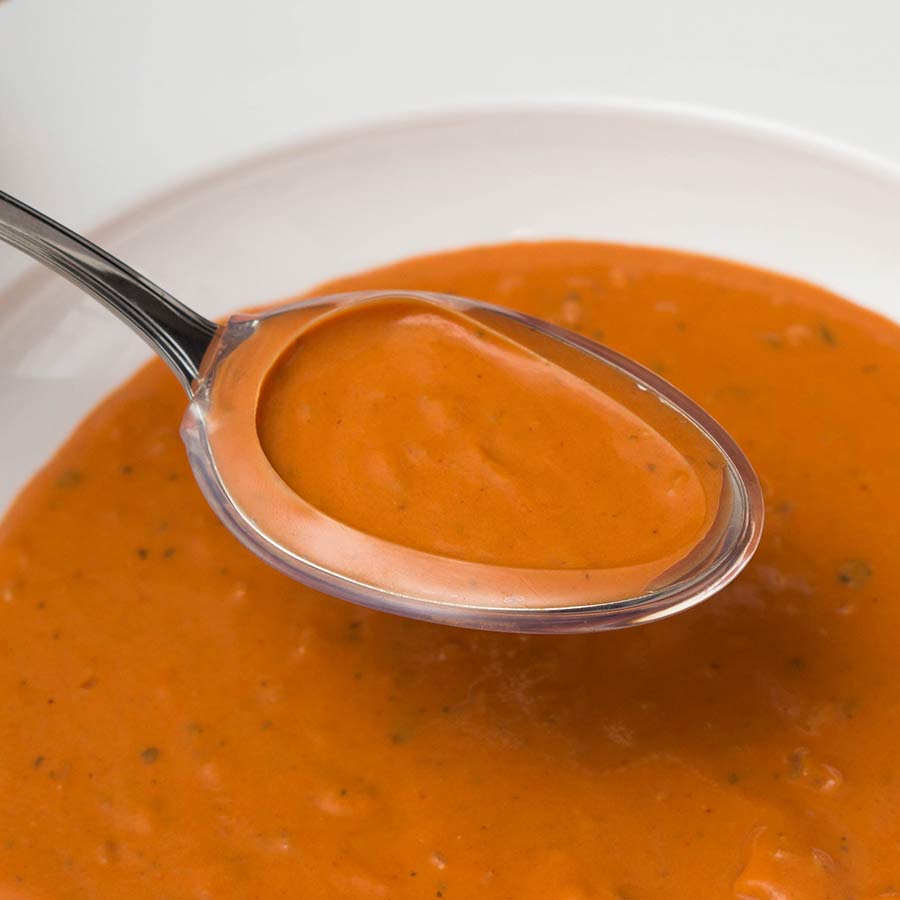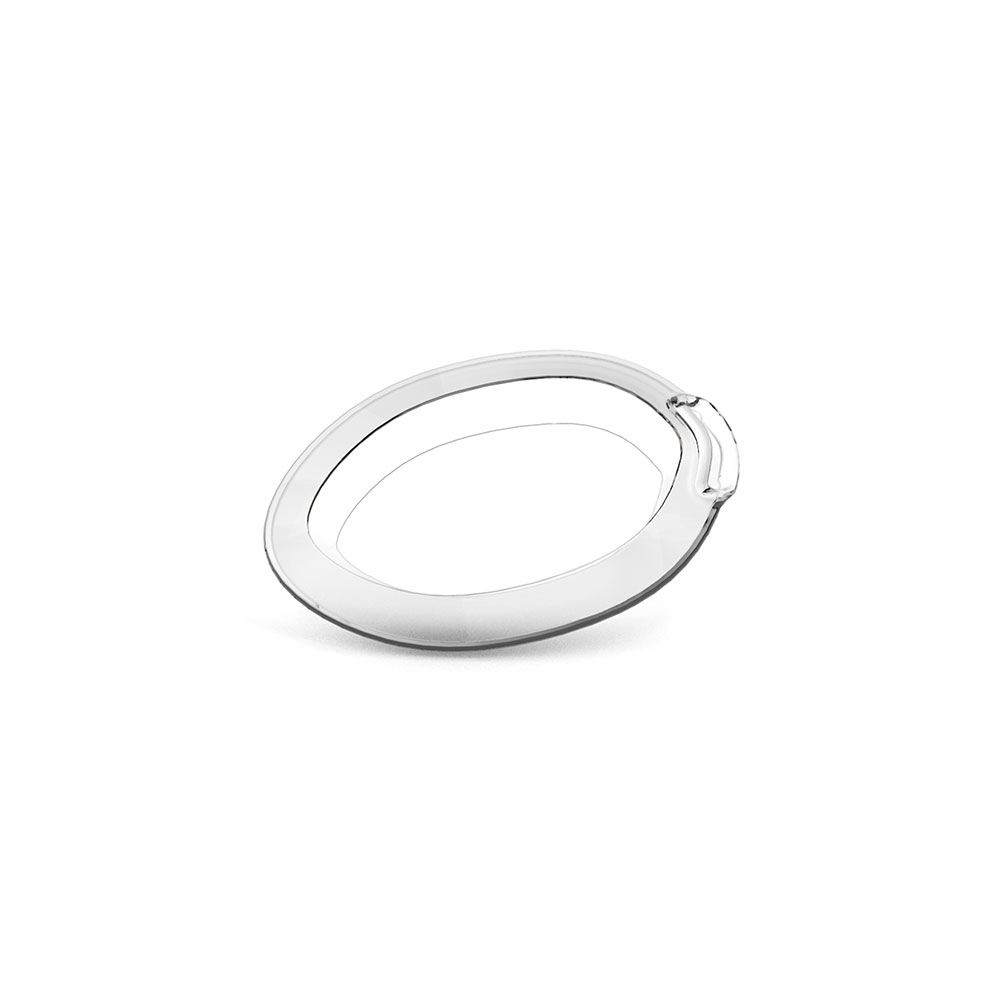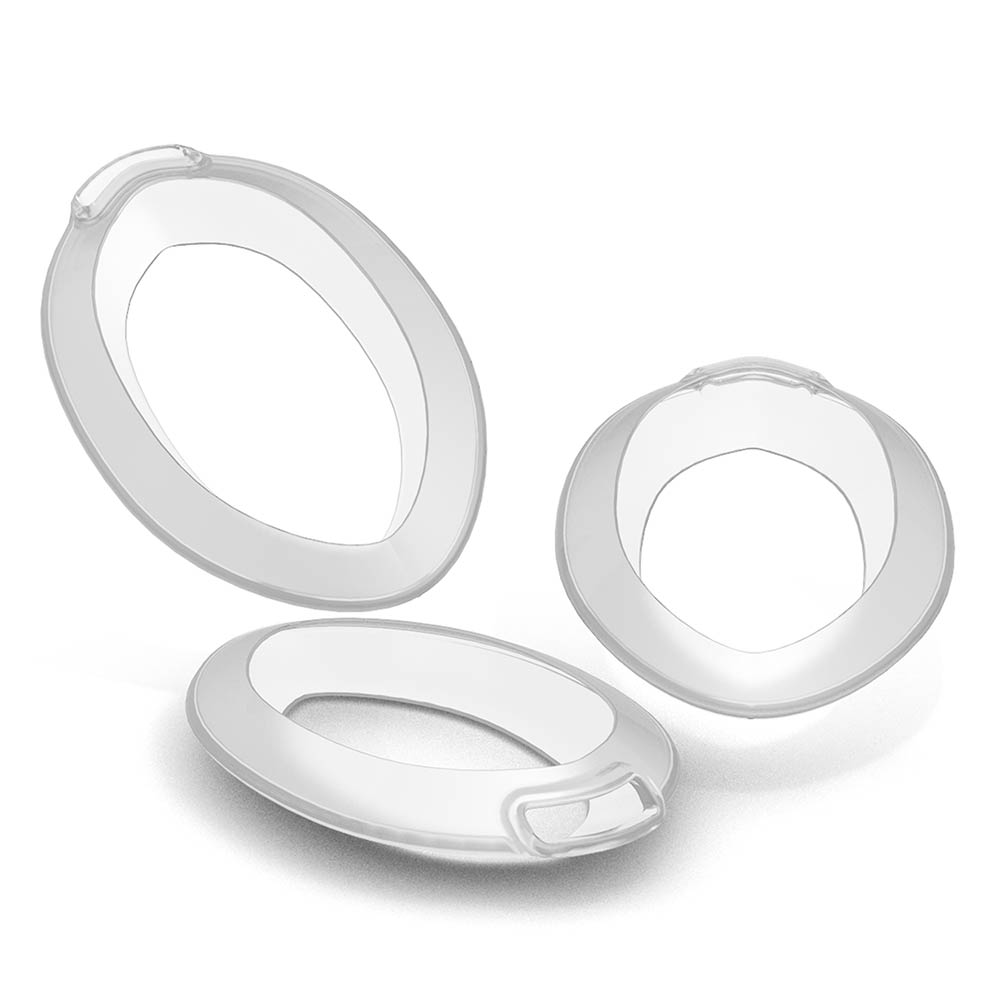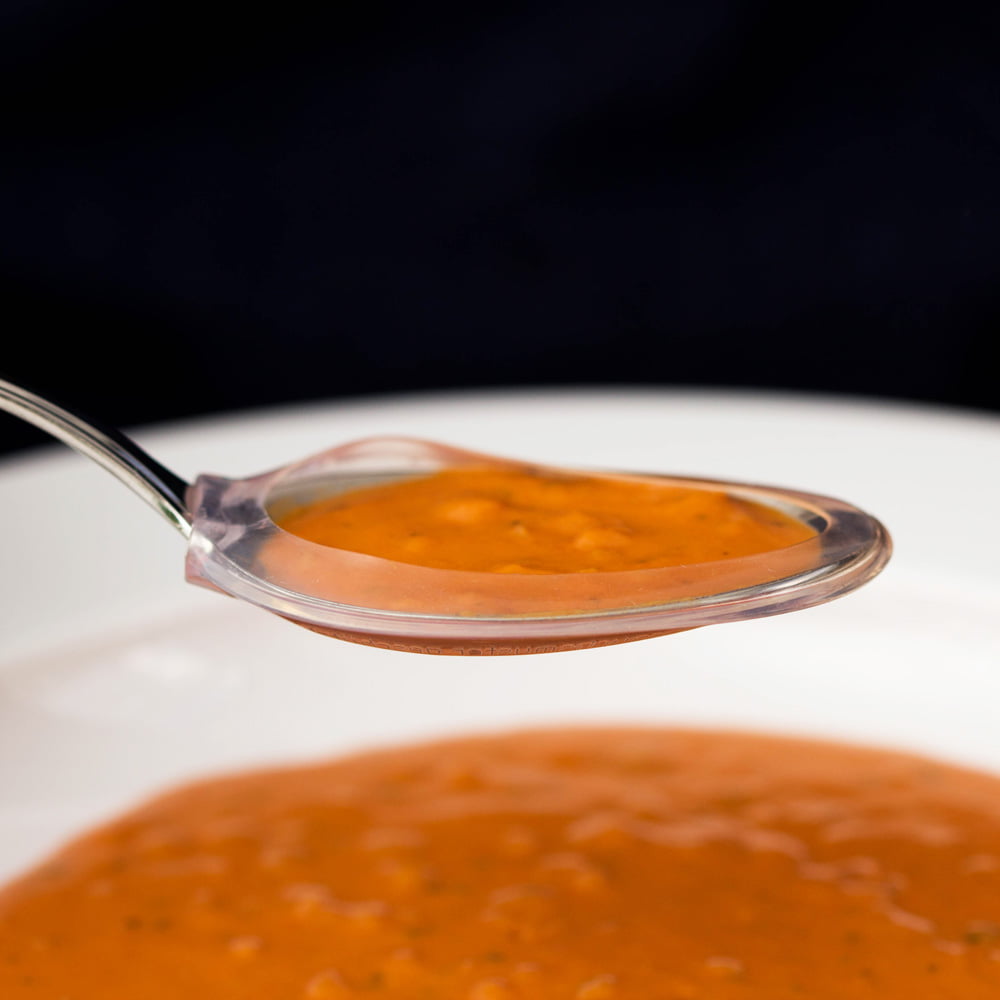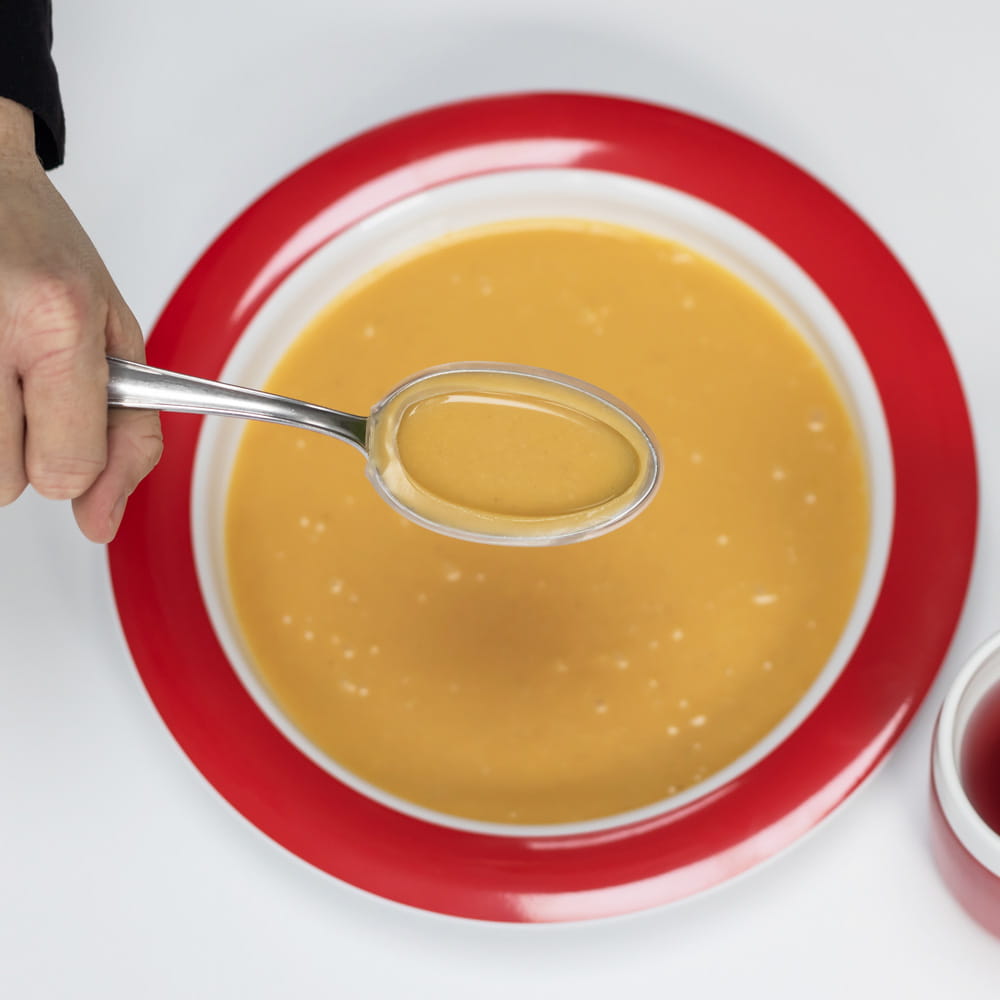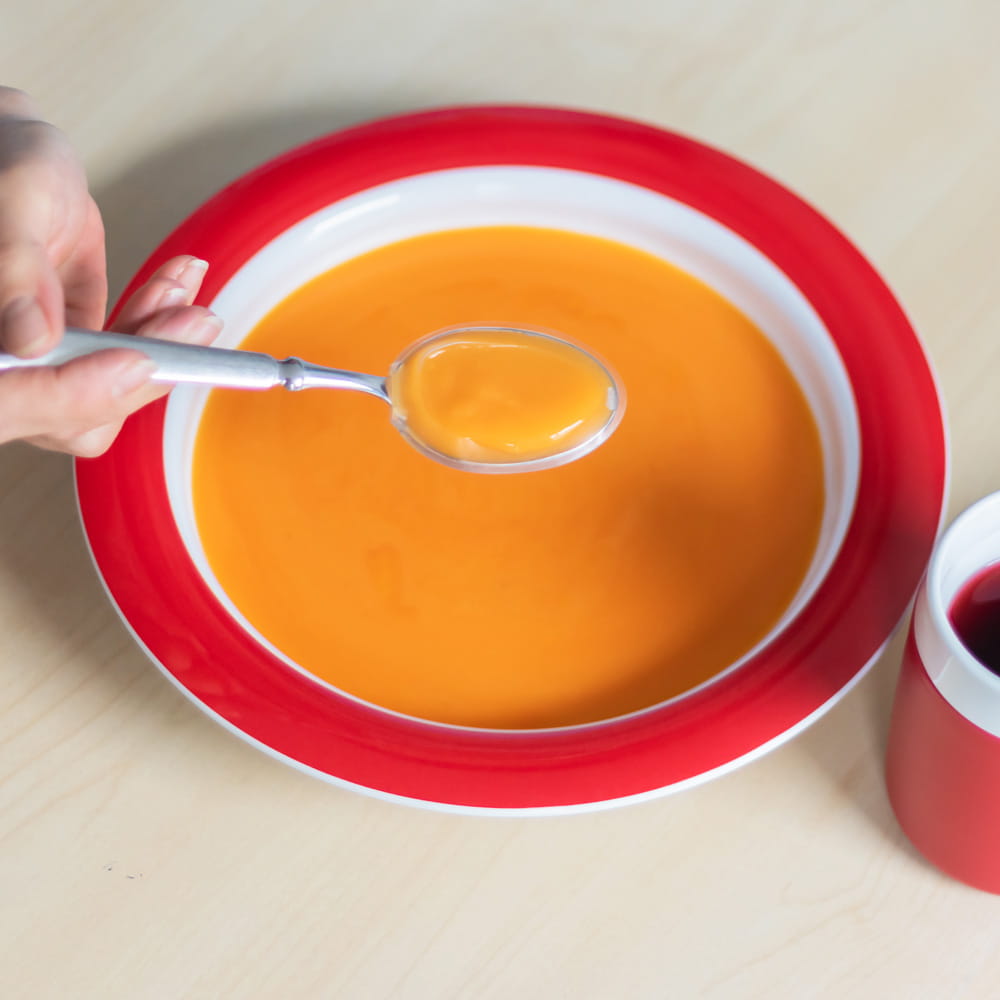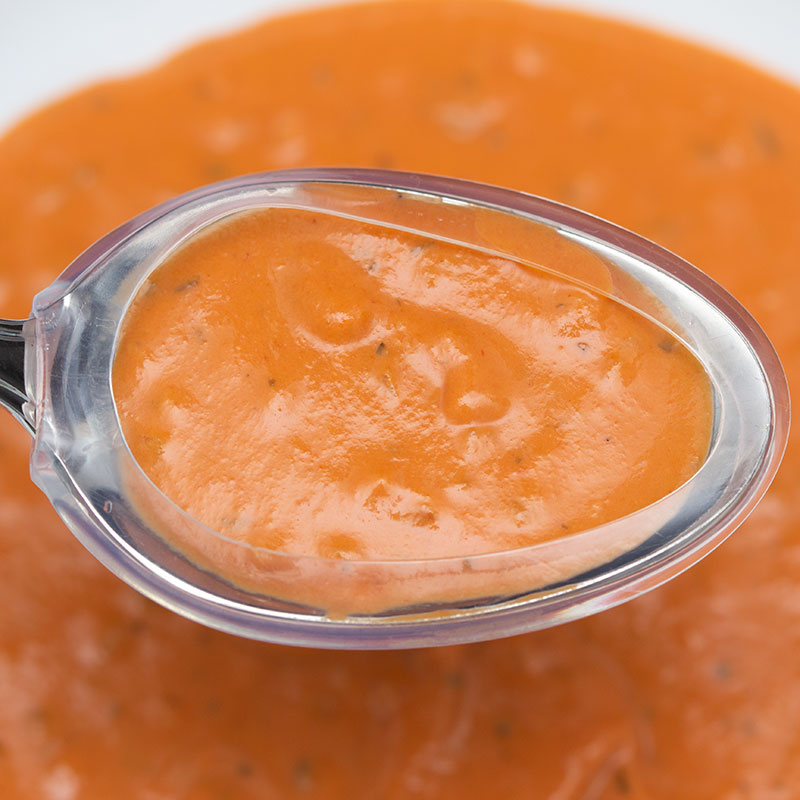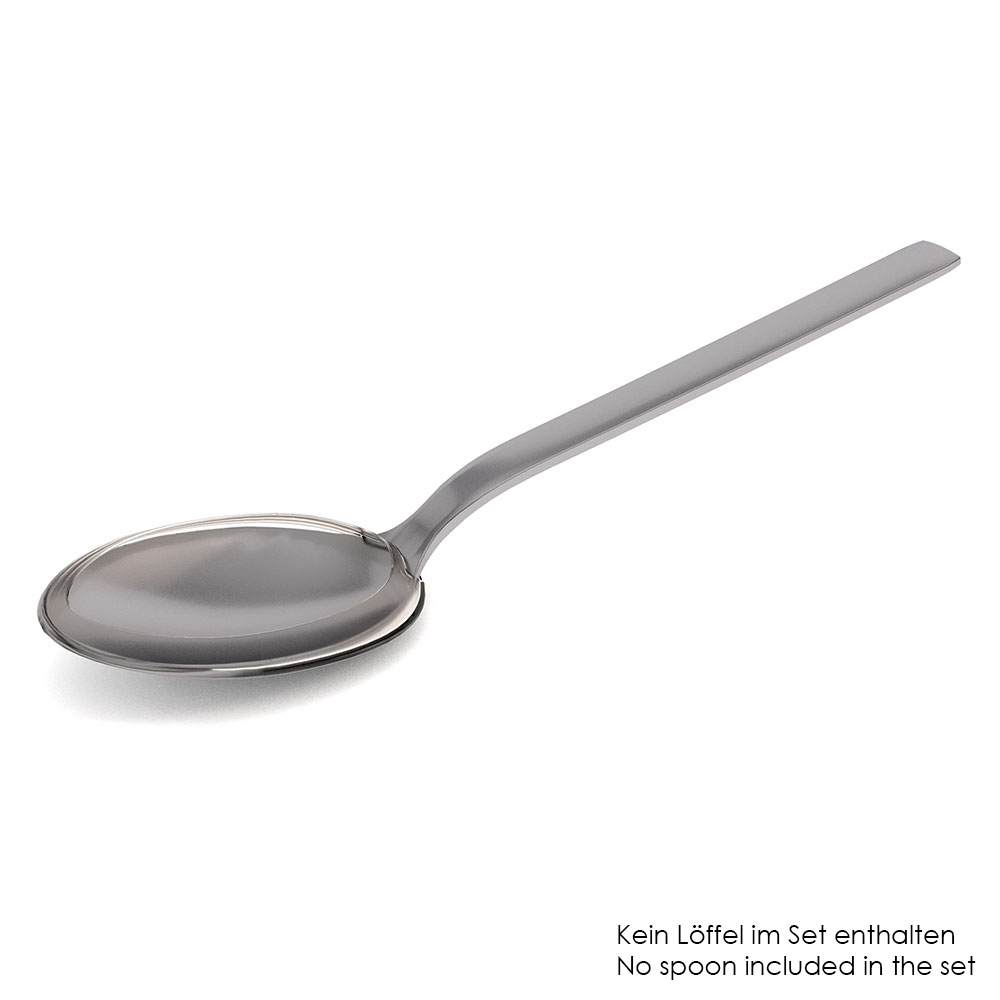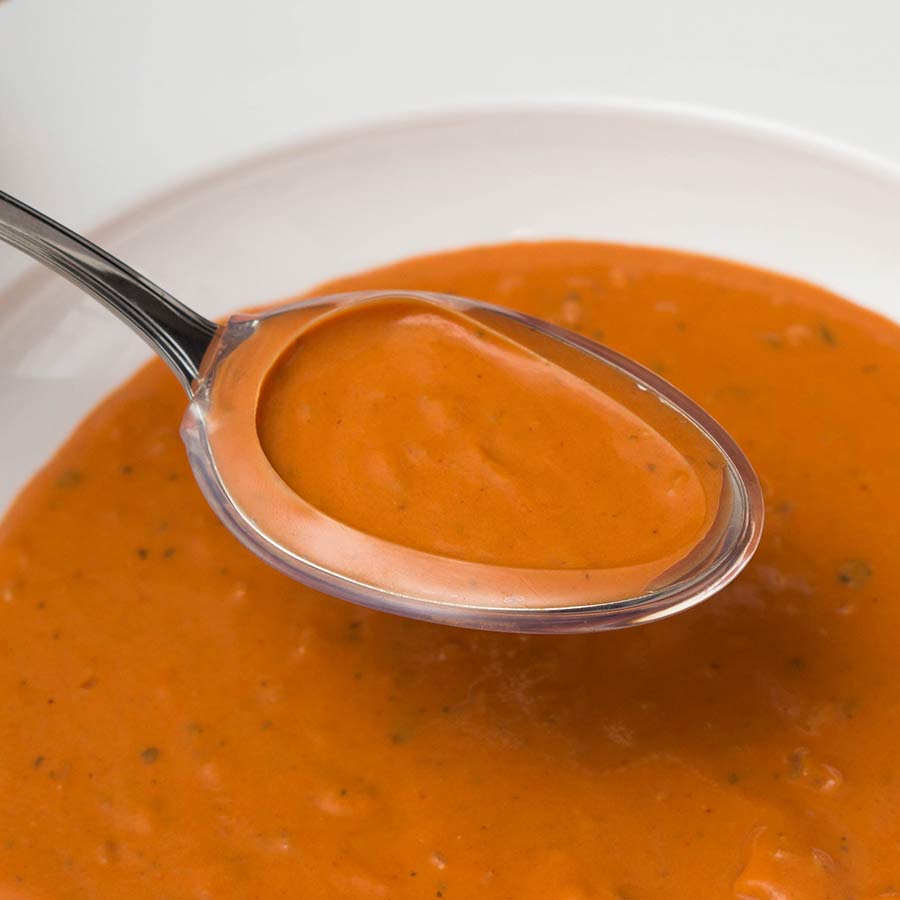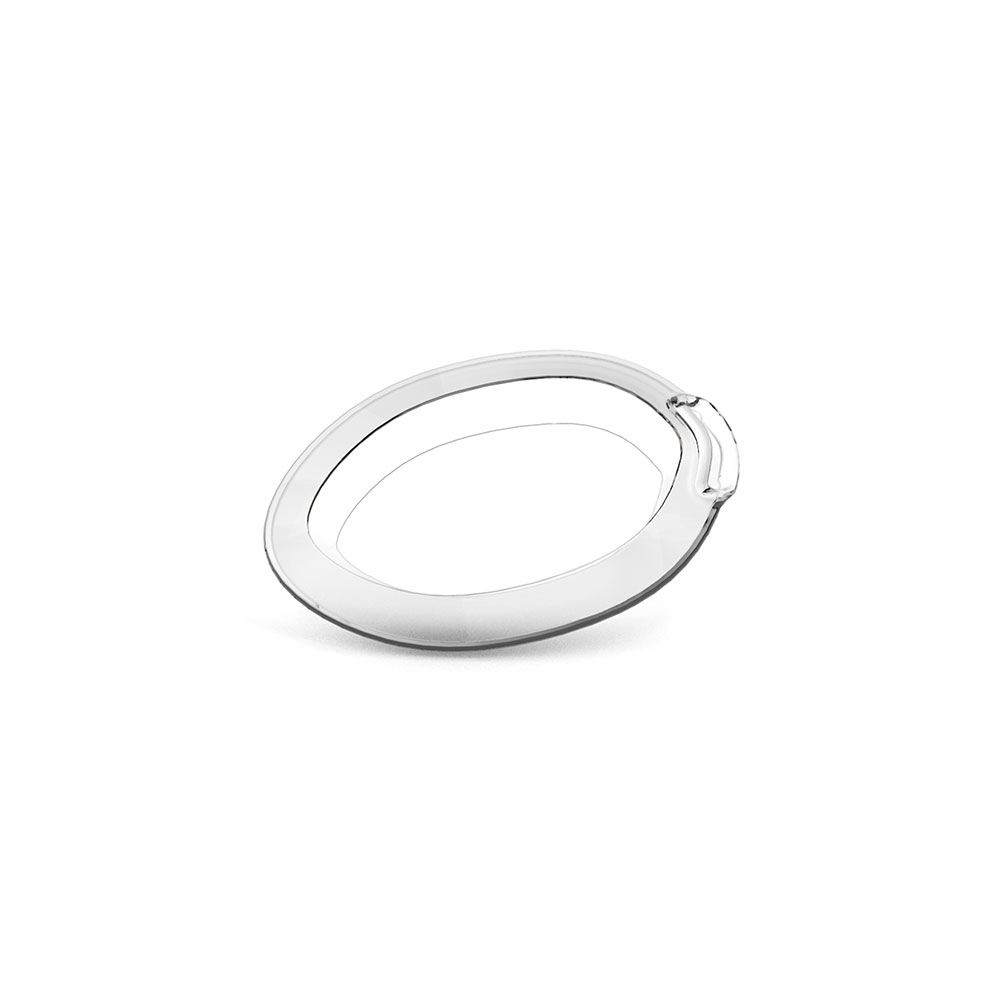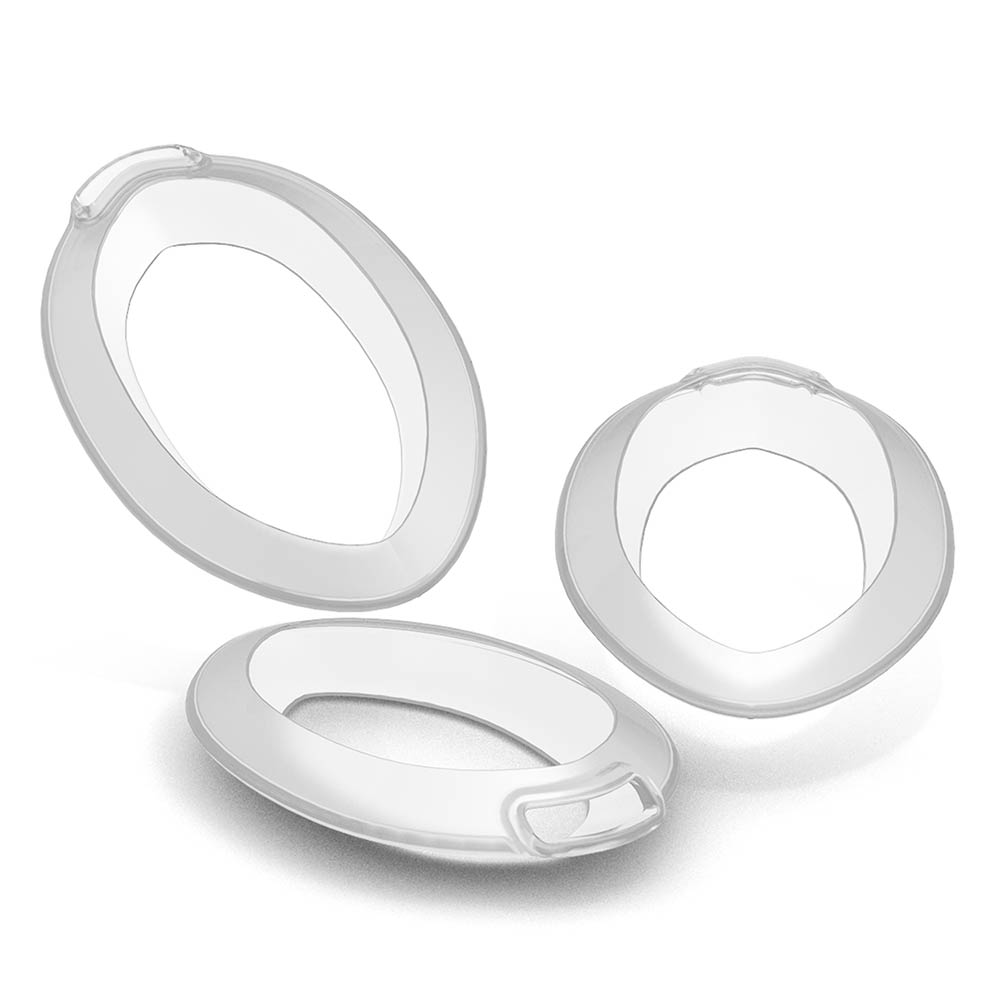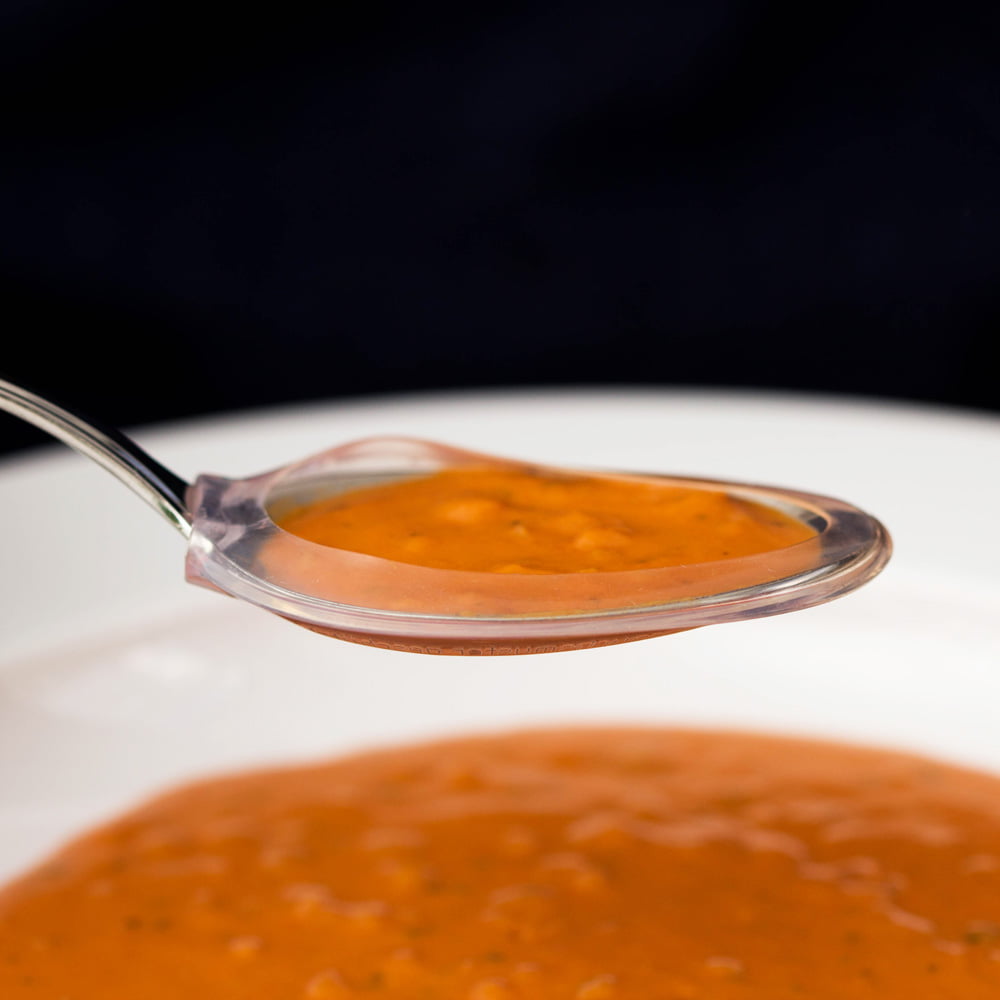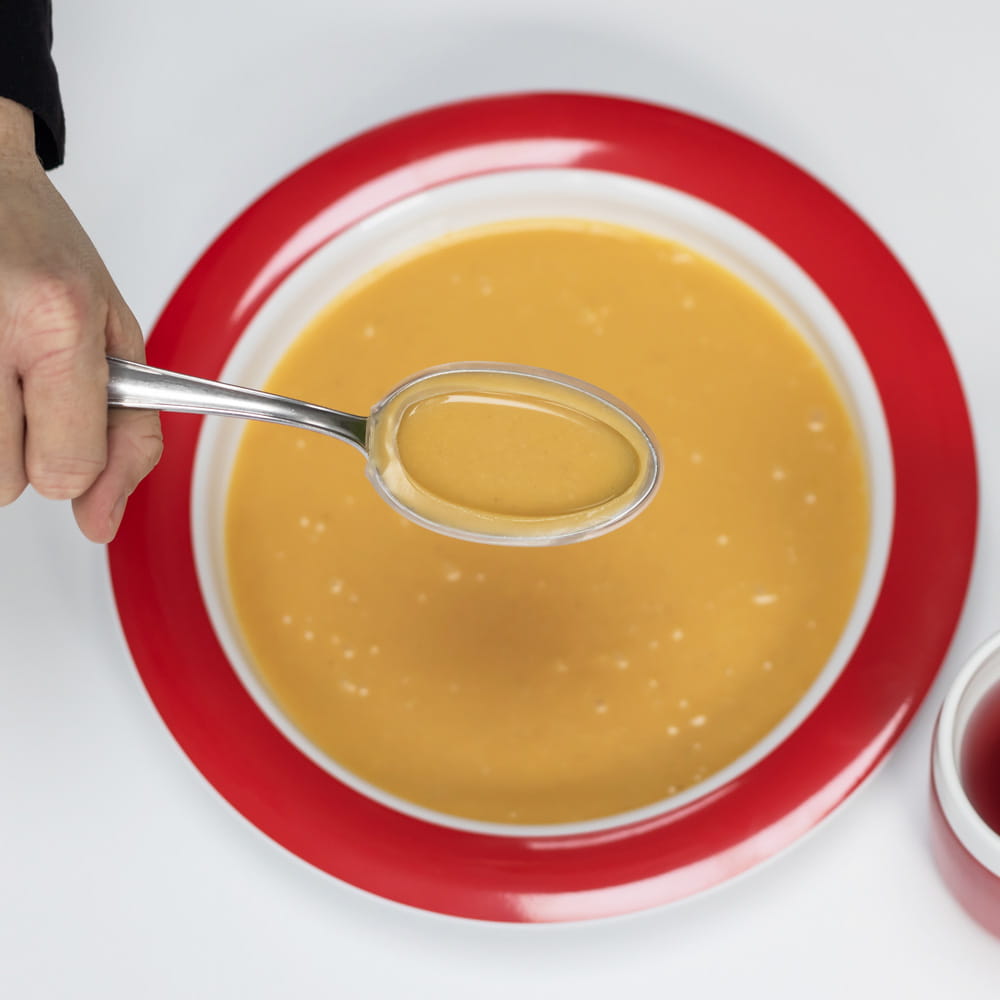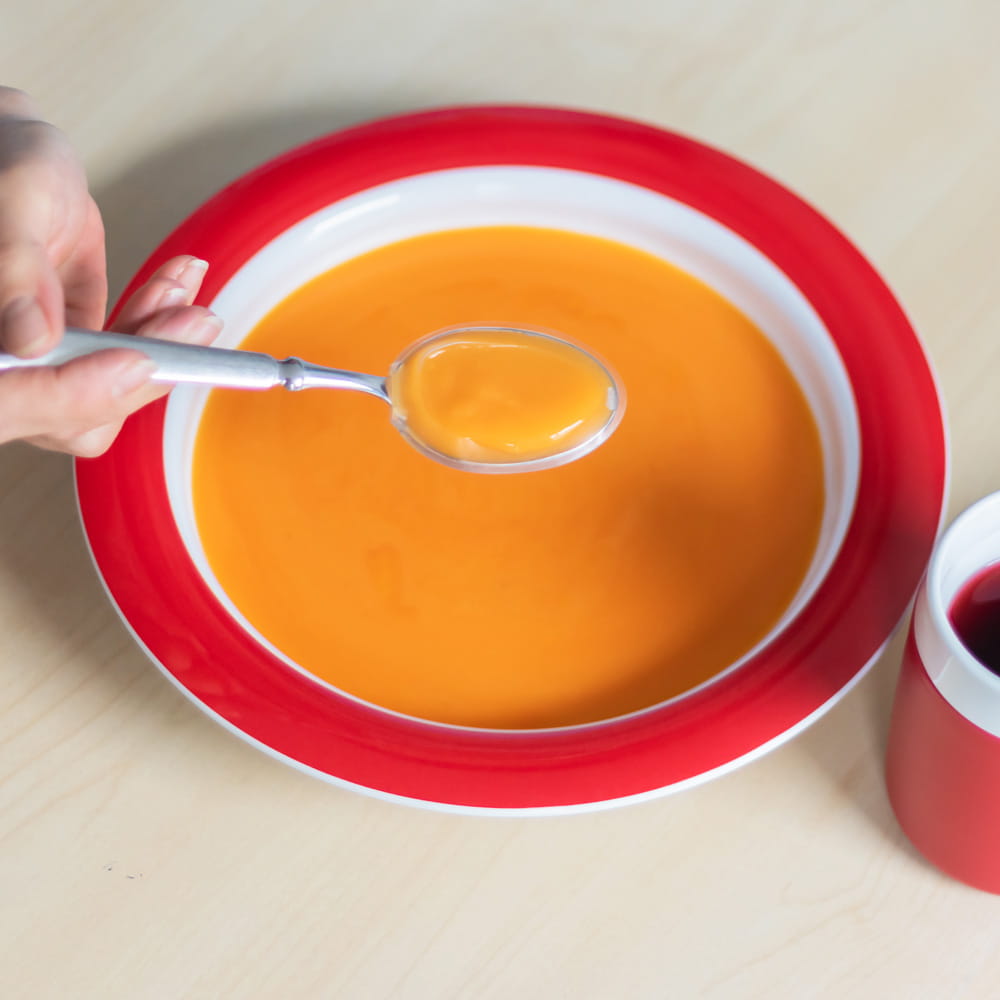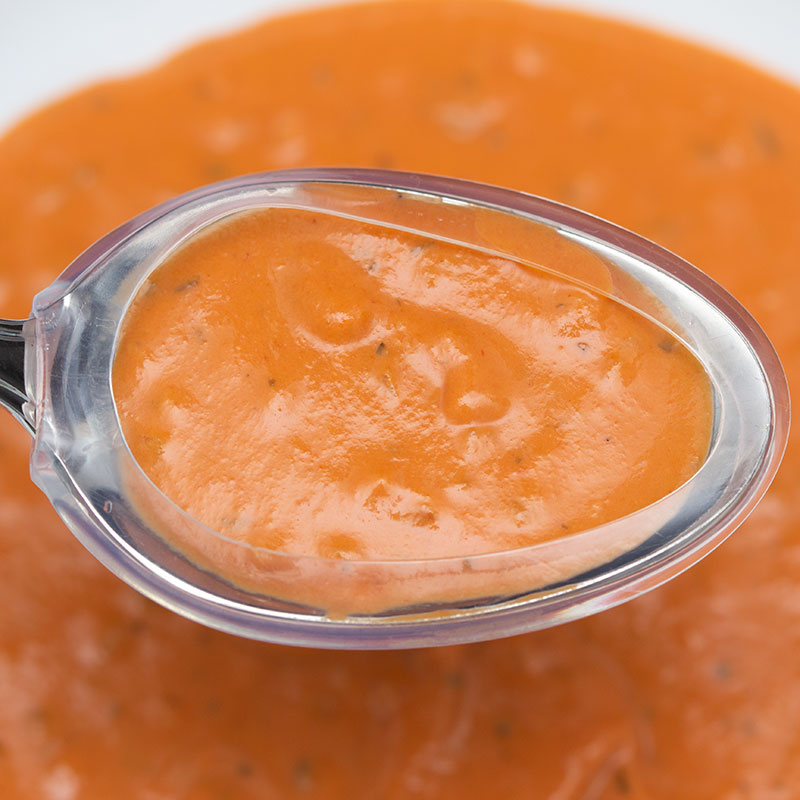 Discreet addition to common dining spoons, ideal for patients with a tremor. Detailed information on www.spoon-guard.com
Product information "Spoon Guard, Set of 3"
ensures that food stays on the spoon despite hand cramps or tremor
discreet addition to common soup spoons, easy to attach
flexible and tasteless material: pleasant feeling in the mouth while eating
dishwasher safe, reusable, BPA-free, sustainable reusable tableware, 100 % Made in Germany
for hygienic reasons no return of used articles possible
Area:

Eat one-handed

, Shaky hands, clammy hands, stiff fingers

Features:

Raised Edges

Material:

TPE

Use & care:

BPA free

, dishwasher safe

, food-suitable

, microwaveable

Weight:

2 g
What is so special about the Tremor spoon attachment?

The practical anti-tremor eating aid ensures that the food stays safely on the spoon. The Parkinson's spoon compensates for tremors and is a useful everyday anti-tremor aid for MS and Parkinson's patients. The attachment can easily be put on any standard soup spoon and, thanks to its flexible material, gives a pleasant feeling when eating.
Why was the tremor spoon attachment developed?

People who are handicapped by severe tremors in their hands due to a
stroke
,
MS
or
Parkinson's
disease often have difficulties holding a spoon and eating independently. Due to finger deformations, finger tremors, loss of grip caused by the disease or a disability, they need help when eating and are often dependent on special cutlery such as a trembling spoon, eating robot or Parkinson's cutlery.
The spoon attachment is a cost-effective alternative to considerably more expensive products on the market.
With the Anti-Tremor attachment, a normal soup spoon becomes a hand tremor spoon, which gives security and a stable hold while eating. This means that food such as soups, pasta and lunches do not slip off the spoon, even if there is a lot of tremor.
Who is the Anti-Tremor attachment suitable for?

The inconspicuous cutlery accessory is perfect for home care as well as professional care in old people's / nursing homes and homes for the elderly, in hospitals, clinics and in geriatrics. The tremor spoon attachment restores independence, self-esteem and quality of life to those affected and is equally suitable for right- and left-handed people. It is non-stigmatising and intuitive to use.
One set of cutlery for all: patients no longer need to be fed and experience pleasure in eating. Family members and caregivers, in turn, have more time for actual care.
What material is the Tremor spoon attachment made of?

The transparent cover is made of high-quality plastic, is guaranteed harmless, odourless and tasteless and does not contain any harmful softeners.
The attachment can be reused several times, can be cleaned quickly and easily and is dishwasher safe. For hygienic reasons, this item cannot be exchanged.
Reuse instead of throwing away.
Disposable cups like paper cups produce enormous mountains of waste. We want to change that, because we are reusable professionals. With the innovative, reusable coffee to go cup made of sustainable reusable plastic, we avoid waste before it is created. All ORNAMIN reusable products are recyclable and 100% Made in Germany. Honestly sustainable.