Sustainable Christmas gifts
---
Looking for sustainable Christmas gifts for the whole family? Let our gift ideas help you choose the best gifts for your loved ones. The ORNAMIN To go products are practical for storing at home and taking food on the go. All in one bowl and good for the environment too, because all ORNAMIN products are 100% recyclable, reusable and honestly sustainable.
Beautiful Christmas Sets
Do you already know the new Christmas sets from ORNAMIN? Whether in red, gold or with a Christmas theme, you decide which colours and combinations you like the most. The gift sets consist of a sustainable to-go bowl and two sustainable to-go cups and are the perfect gift for people who want to be flexible: Prepare food at home or pick it up at the fresh food counter, take it on the go and keep it at home.
Various combinations
Decide for yourself which Christmas set will bring your loved ones the most joy. Do you like the practical reusable bowl Big Bruno and the large reusable cup Great Gloria best in red? You prefere the slightly smaller cup Moving Martha in Christmas colours? Your favourite is the reusable bowl and the coffee pot in red? ORNAMIN has the right gift for everyone.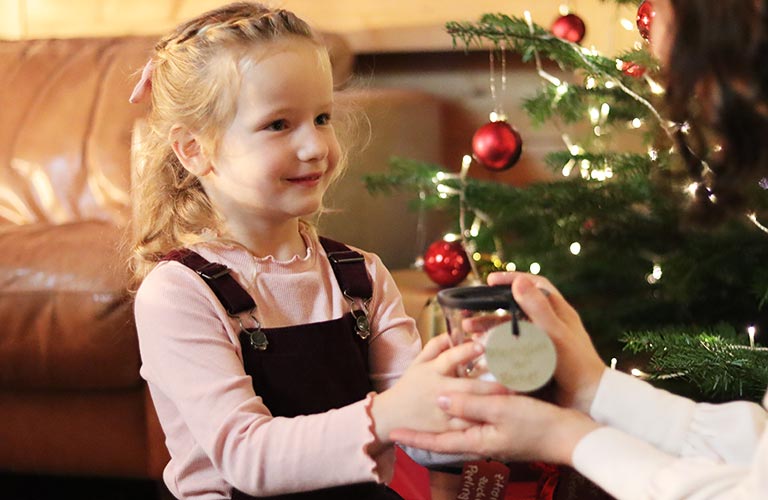 Gift ideas for children
Christmas is a real highlight, especially for children. The youngest among us often look forward to Christmas for a long time and are then even more excited about their Christmas presents. With the sustainable reusable products from ORNAMIN, you not only put a smile on children's faces, but also help to protect the environment and resources.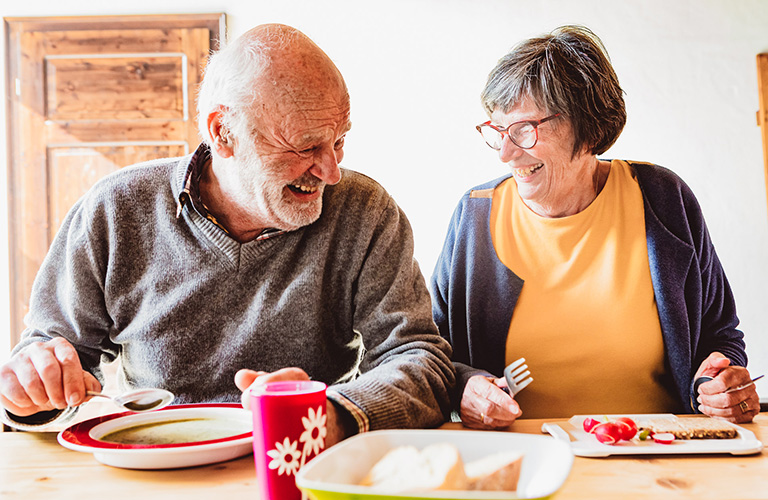 Gift ideas for grandma and grandpa
Are you looking for helpful and beautiful Christmas gifts for grandma and grandpa? Then you will find what you are looking for here! The ORNAMIN eating and drinking aids enable seniors to eat and drink independently and make the everyday life of caring relatives easier. The special feature: You can't see the supportive functions on the crockery, on the outside it looks like normal crockery.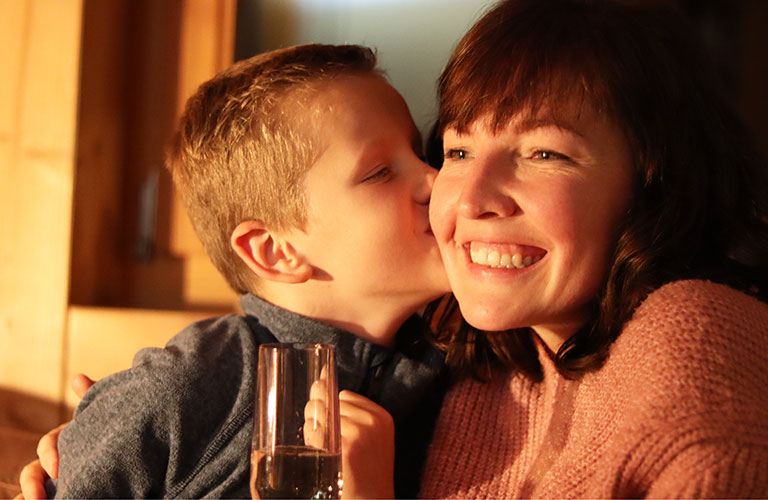 Gift ideas for the whole family
Like every year, people ask themselves the questions: What Christmas present do I give my mother? What do I give my father? What do I give grandma and grandpa and which Christmas gift is the right one for children? ORNAMIN has listed a large selection of the best inspirations for Christmas gifts that will make the whole family happy.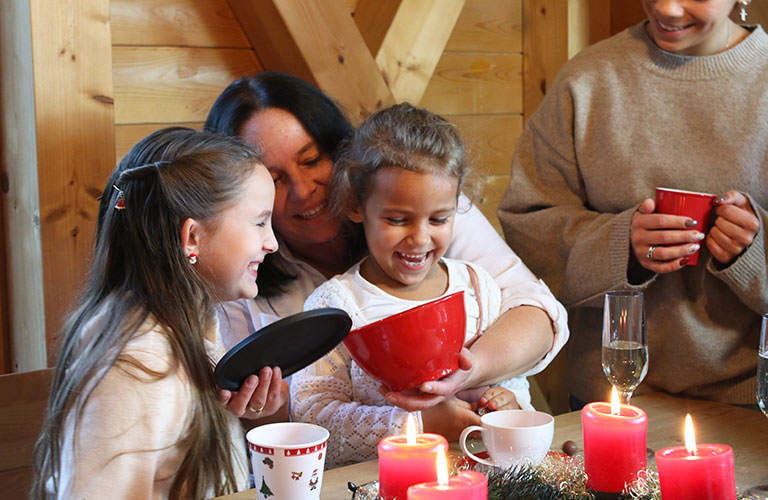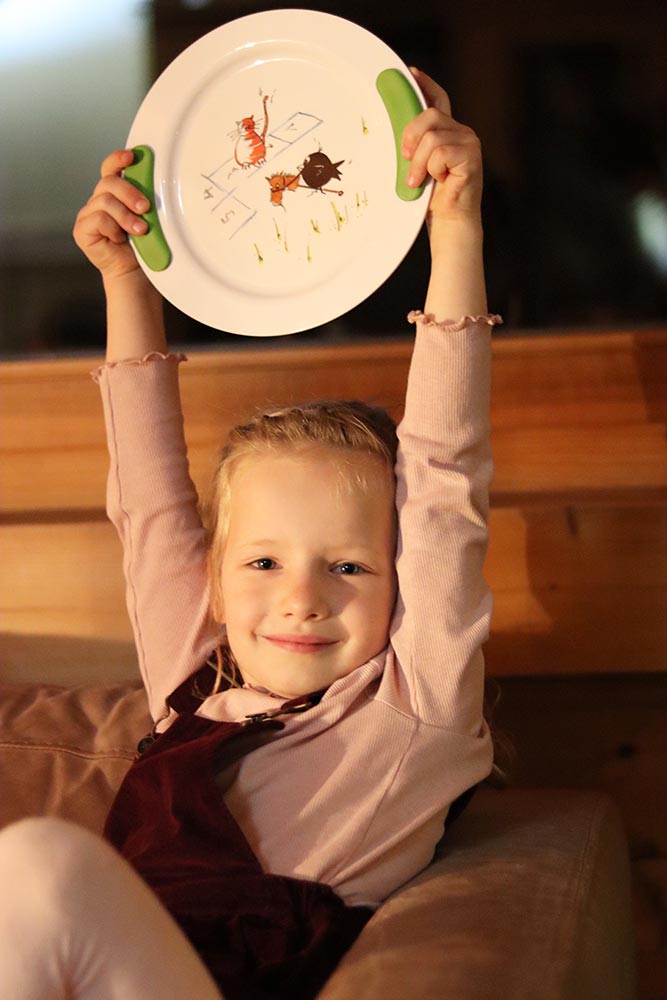 Great ideas for Christmas gifts
In ORNAMIN's comprehensive range you will find a variety of beautiful coffee mugs, mugs, jumbo mugs and coffee to go reusable mugs with different motifs. The assortment includes plain mugs, noble mugs, mugs in glass optics as well as coffee to go mugs with lettering and decorations, which invite you to have coffee or tea. They make excellent gifts for Christmas, St Nicholas and many other occasions. The coffee mugs and tea cups can be combined with all the saucers and are great to give as a set.
Reusable products instead of single-use packaging
The ORNAMIN food to go bowls and trays are ideal for lunch to the office, salad for the break or yogurt with muesli and fruit during the breakfast break: instead of taking lunch dishes from the supermarket, bakery or canteen in disposable containers, the food can be filled directly at the counter in reusable take away bowls and taken as lunch to go. The ORNAMIN to take away series also includes bowls for the popular bowl and ramen dishes. With matching ORNAMIN to go lids the reusable dishes are spill-proof, space-savingly stowed and safe to take along in any bag.
Intelligent tableware with hidden functions
The intelligent ORNAMIN eating and drinking aids have invisible supporting features hidden in the design that make independent eating easier. Whether special plates with a sloping inner base and raised rim, non-slip plates and bowls, aids for eating with just one hand or cups with special drinking attachments: the special aids promote independence and autonomy. They are useful everyday helpers for all age groups and especially for senior citizens.