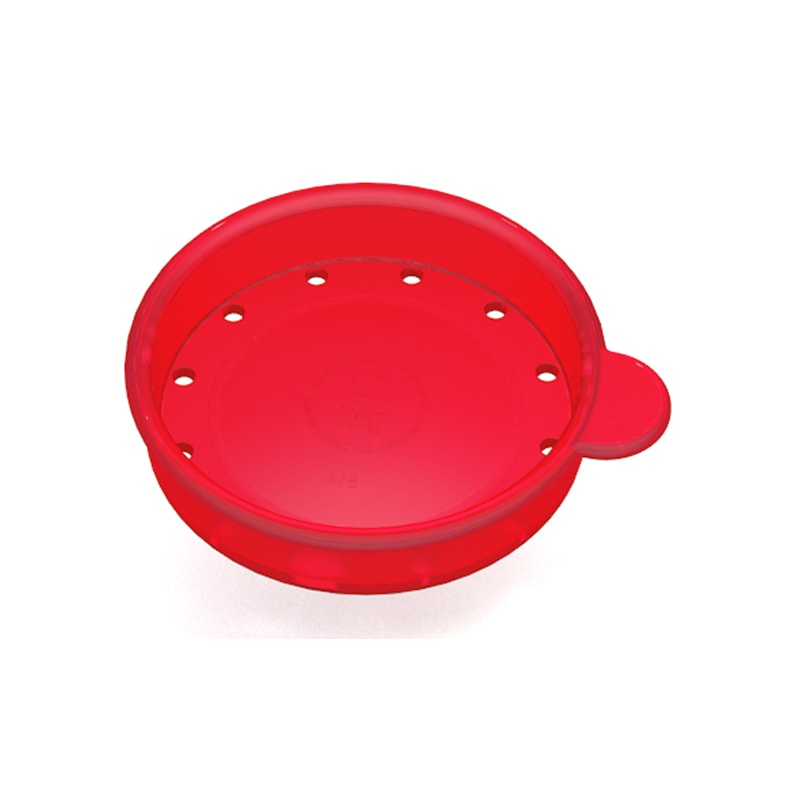 Replaces the classic spouted lid thanks to its innovative design, suitable for the ORNAMIN mugs models 206, 207, 805, 815, 816, 820 and 905.
Available, delivery time 1-3 days
Product number:
M814-5v147
Product information "Therapeutic Drinking Lid"
discreet special drinking lid (ø 70 mm) with holes all around that disappears inside the mug
head hardly needs to be tilted backwards, additional hole for straw
BPA-free, dishwasher safe, microwaveable
suitable for ORNAMIN mugs model 206, 207, 805, 815, 816, 820, 905
sustainable reusable tableware, 100 % Made in Germany
Area:

Neck complaints, dysphagia

, Shaky hands, clammy hands, stiff fingers

Diameter:

7.1 cm

Material:

PP

Use & care:

BPA free

, dishwasher safe

, food-suitable

, microwaveable
Tableware for every diseases

The drinking attachment with all-round openings allows drinking from all sides and thus intuitive use. It is also designed to disappear inside the cup so that it is hardly noticeable as a drinking aid. In addition, this drinking attachment reduces the risk of swallowing, because compared to the beak attachment, with this drinking attachment the swallowing reflex is triggered on contact with the lip - similar to drinking without the drinking attachment - and the flow rate is not as high. In addition, you can feel the temperature of the drink with your lips and do not burn your tongue or throat as easily as with a sippy cup. The special drinking aid is a useful helper in private and professional care, for senior citizens, for illnesses such as
stroke
, Alzheimer's,
dementia
,
multiple sclerosis
,
Parkinson's
and for people with swallowing disorders / dysphagia.
By the way: in summer, the drinking lid offers the perfect insect repellent.
No spilling

Especially with shaky hands or decreasing strength in the arms, it is easy to spill something when drinking. The drinking lid prevents liquids from spilling over and skilfully directs them in the right direction.
No stigmatisation

When transparent, the lid is almost invisible. Unlike the spout cup, it is inconspicuous, does not stigmatise and is not recognisable as a drinking aid at first glance. For straw lovers, there is a special opening where the straw can be clamped.
Matching ORNAMIN cups

The drinking lid model 814 fits the following ORNAMIN cups: Care cup model 805, cup with anti-slip scale model 820, cup with anti-slip flower model 820, cup with drinking trick model 905, 2-handle cup model 816, 2-handle cup with drinking trick model 815, cup with drinking trick model 207, thermo cup model 206.
Reuse instead of throwing away.
Disposable cups like paper cups produce enormous mountains of waste. We want to change that, because we are reusable professionals. With the innovative, reusable coffee to go cup made of sustainable reusable plastic, we avoid waste before it is created. All ORNAMIN reusable products are recyclable and 100% Made in Germany. Honestly sustainable.