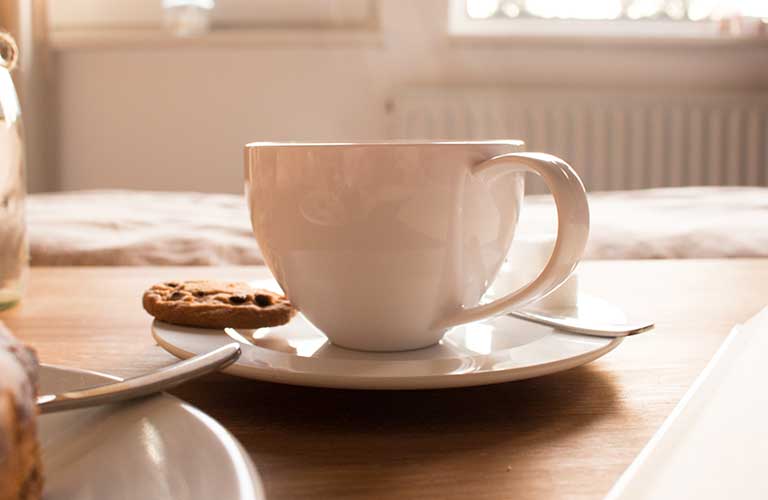 Coffee mugs and tea cups: high-quality reusable tableware
In the morning for breakfast, in the afternoon and for dinner: cups and mugs are used regularly, so they should not only convince with their high quality, but also with an appealing design. Experience an extensive range of robust reusable cups, reusable mugs and saucers in the ORNAMIN online shop. The sustainable reusable tableware is not only much more stable and durable than glass or porcelain, but above all does not get damaged if it falls on the floor.
A great gift idea for any occasion
In ORNAMIN's comprehensive range you will find a variety of beautiful coffee mugs, mugs, jumbo mugs and coffee 2GO reusable mugs with different motifs. The assortment includes plain mugs, noble mugs, mugs in glass optics as well as coffee 2GO mugs with lettering and decorations, which invite you to have coffee or tea. They make an excellent gift for any occasion. Coffee mugs and tea cups can be combined with all saucers and are great to give as a set.
Cups or coffee mugs also for outside
The cups and mugs are suitable in every season, not only indoors, but also as outdoor camping tableware. Whether for a picnic on a picnic blanket, for hiking, camping or on the boat: as the tableware is light and does not break, it is a popular leisure tableware for everyday use and travel and camping tableware for on the go. Whether summer or winter, indoors or outdoors, the beautiful reusable tableware is always with you.