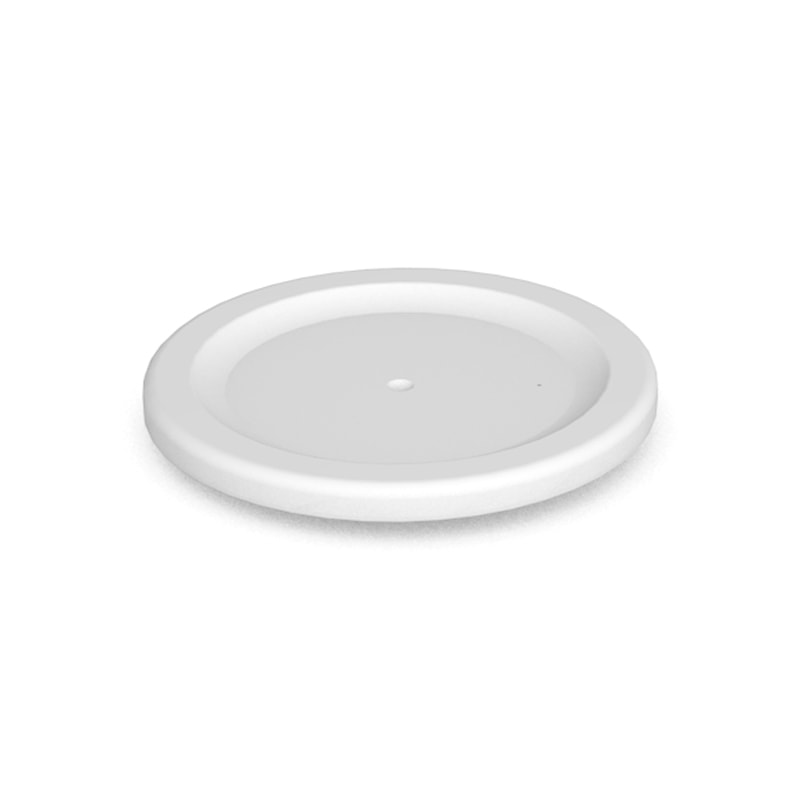 Lid for the ORNAMIN mugs 501, 508, 510 and 420.
Product number:
M513-2v72
Product information "Lid"
suitable lid for the mugs with a diameter of 81 mm (model 420, 501, 508, 510)
prevents spilling and leaking of beverages while transport
protects liquids from insects, wasps, mosquitos and dust
BPA-free, 100 % recyclable, dishwasher safe
sustainable reusable tableware, 100 % Made in Germany
Diameter:

7.9 cm

Material:

PE

Series:

Classic Style

Use & care:

BPA free

, dishwasher safe

, food-suitable

, microwaveable

Weight:

10 g
No spilling, no spilling
The white lid with a diameter of 81 mm prevents spilling and spilling - so nothing can go wrong on the go. It closes the cups securely and is therefore particularly suitable as an insect screen in summer. The transport lid is made of high-quality plastic and is therefore dishwasher safe. Quality Made in Germany.
It fits the ORNAMIN cups model 420, 501, 508 and 510.
Matching tableware series
For every single tableware item, there is a matching series that you can find at our online shop. However, the plates, cups and bowls from all series can also be harmoniously combined with each other. Be inspired. (>> to the Classic Style series)
Reuse instead of throwing away.
Disposable cups like paper cups produce enormous mountains of waste. We want to change that, because we are reusable professionals. With the innovative, reusable coffee to go cup made of sustainable reusable plastic, we avoid waste before it is created. All ORNAMIN reusable products are recyclable and 100% Made in Germany. Honestly sustainable.